Dr. Bob Fisher Appointed Interim Chancellor at Henderson State University
08/16/2023
ARKADELPHIA, Ark. – Arkansas State University System President Dr. Charles L. Welch today announced the selection of Dr. Bob Fisher, a native of Arkadelphia who spent 21 years as president of Belmont University, as interim chancellor of Henderson State University.
Fisher is also an alumnus, former Student Government Association president and former dean of the School of Business at Henderson. Effective Sept. 15, he will succeed Dr. Chuck Ambrose, who announced July 31 that he would resign after two years at the helm.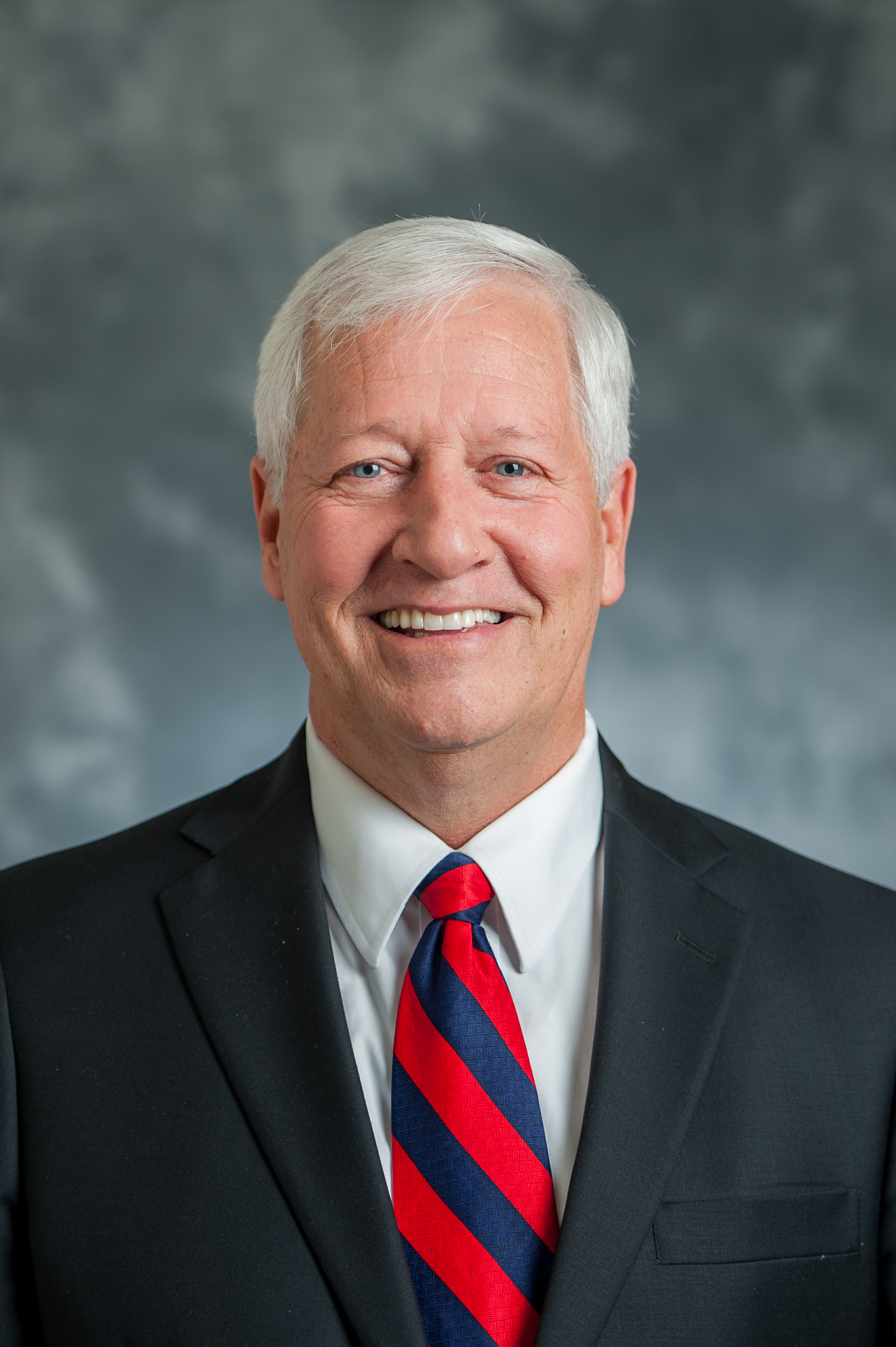 Dr. Bob Fisher
Welch said Fisher agreed to serve only in an interim capacity and will not be a candidate in the upcoming chancellor search, which will be conducted this fall with a hiring goal of Jan. 1.
"Dr. Fisher is a perfect fit for this time of transition, and I'm extremely grateful that he agreed to serve his alma mater in this temporary capacity," Welch said. "He's an example of a Henderson graduate who has truly excelled throughout his career in higher education and in service to his communities. His longstanding connections to and familiarity with Henderson and Arkadelphia are exactly what we need at this time. I know the entire Reddie community will embrace his return to the campus."
Likewise, Fisher said he and his family are excited about the opportunity. He is president emeritus at Belmont and has been working as a volunteer to help organize and build the nonprofit affordable housing sector in Nashville.
"I could not be more excited to be able to reconnect with Henderson in a leadership role," Fisher said. "Looking back, I can see that my four years at Henderson was one of the greatest gifts that I have ever received. Those teachers, administrators and staff that I encountered transformed my view of who I am and what I could accomplish with my life. I've spent my entire career trying to give that gift to the students that I have served. What an amazing privilege it is to be able to return at this pivotal time and give my best effort to create that same transformational experience for Henderson students and to help prepare the way for Henderson's next leader.
"The list of family members who also graduated from Henderson is long and includes my dad, my wife (Judy), my son (Rob), my daughter (Jennifer) and her husband (Neil)," Fisher added. "My other daughter (Kelly) attended Henderson for three summers, and one of my sisters (Linda) and her husband (John) also graduated from Henderson. You get the idea. We're 'Reddie' to be a part of Henderson's bright future!"
During Fisher's time as president from 2000 to 2021, Belmont enrollment grew from 2,927 to 8,800 while revenue increased from $42 million to $378 million. The campus invested $1 billion in new construction with less than $58 million in debt, and its endowment grew from a low of $28 million in 2002 to $348 million in 2021.
Additionally during his tenure, Belmont launched colleges of law, medicine, pharmacy and architecture, and the school acquired O'More College of Art and Design and Watkins College of Art.
Prior to joining Belmont, Fisher spent four years as vice president for academic affairs at Arkansas State University, where he led faculty and deans to develop the university's first doctor of philosophy program. He was business dean at Henderson for 10 years after spending 12 years on the business faculty at the University of Central Arkansas.
Fisher is past chair of the Nashville Chamber of Commerce, Nashville Convention and Visitors Corporation, and Pencil Foundation and Alignment Nashville. He was named Nashvillian of the Year in 2010 and Tennessean of the Year in 2008.
He is past chair of the Clark County Industrial Council and past board member of Southern Bancorp Community Partners.
He received a Bachelor of Science in Business Administration degree in management and economics at Henderson, a Master of Business Administration degree at the University of Memphis, and a Doctor of Philosophy in management and economics at the University of Arkansas.
Henderson State University is a comprehensive institution of higher education serving the State of Arkansas, particularly the south Arkansas region, and portions of surrounding states with fall 2022 enrollment of 2,526 students. More information about Henderson can be found at https://www.hsu.edu.