American Association of State Colleges and Universities Selects ASU System President Chuck Welch as New CEO
11/14/2023
LITTLE ROCK – The American Association of State Colleges and Universities today announced that Arkansas State University System President Chuck Welch will become its new president and chief executive officer effective Jan. 15, 2024.
Welch was named the second president of the ASU System in November 2010 and officially began the position in April 2011. He will leave as the longest-tenured higher education president or chancellor in Arkansas.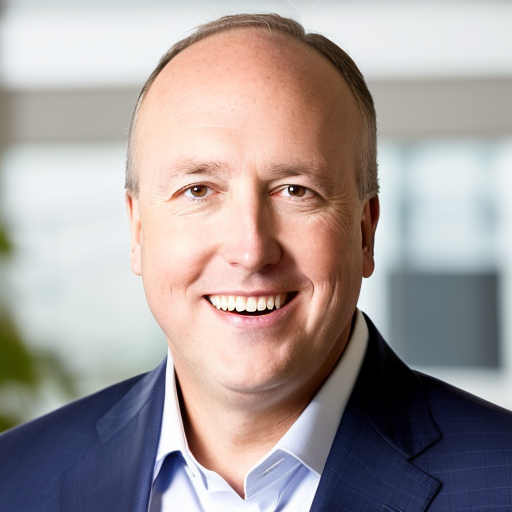 ASU System President Chuck Welch
ASU System Board of Trustees member Christy Clark of Little Rock said the board would meet Wednesday at 1:30 p.m. via Zoom to discuss plans to identify his successor.
"We are deeply saddened about Dr. Welch's resignation as president of the ASU System, but we are excited for him and his family and the opportunity they have been given," Clark said. "Dr. Welch has provided the ASU System with exemplary leadership and has strengthened us in his tenure. Under his leadership, the system has grown from four to seven member institutions plus a campus in Mexico. He has appointed each sitting chancellor and helped us improve and maintain our financial stability. In short, we are better today than when Dr. Welch became president, and we are grateful for his exceptional service and dedication to the campuses we serve."
Welch, who will relocate to Washington, D.C., is no stranger to AASCU. He served as chair of its board of directors from 2019-2021, including being elected to a second term during the COVID-19 pandemic.
"It's obviously a bittersweet career move for me," Welch said. "I love the ASU System and the team we've put together, and I'm proud of our accomplishments. But this is a terrific opportunity with an organization I believe in, and I'm excited to promote the likes of AASCU member institutions like Arkansas State University and Henderson State University with this national higher education platform.
"America's regional public colleges and universities are on the front lines of transforming public higher education, driving civic engagement and contributing to thriving local communities," he said. "It's an honor to join AASCU at a time when regional comprehensive universities are poised to make a critical impact. They serve our country's fastest-growing demographics – from students of color and first-generation students to adult learners and transfer students – and create pathways to social and economic mobility. I look forward to working collaboratively with the board, the AASCU staff and our dedicated members to continue the vital work of telling the story of public higher education and moving our sector forward."
Among the system's major expansion initiatives under Welch's leadership are the merger of Mid-South Community College in West Memphis (now ASU Mid-South); the opening of New York Institute of Technology College of Osteopathic Medicine at Arkansas State; opening of a $100 million privately funded A-State campus in Queretaro, Mexico; the merger of College of the Ouachitas in Malvern (now ASU Three Rivers); the merger of Henderson State University in Arkadelphia; and the public-private partnership to develop the Embassy Suites Hotel and Red Wolf Convention Center on the A-State campus. Additionally, the ASU System office was relocated to Little Rock and expanded to enhance its statewide exposure and position in higher education leadership at the State Capitol.
The Jonesboro, Ark., native is co-chair of the executive council of the Arkansas Department of Higher Education. He previously served as president of Henderson, chancellor of the University of Arkansas Community College at Hope; vice chancellor for academic affairs at ASU-Beebe; and dean of university studies at University of Arkansas Pulaski Technical College. Dr. Welch also worked at the University of Arkansas at Little Rock and has served as an instructor of education and political science at three different colleges in Arkansas.
Welch is past president of the Arkansas Association of Two-Year Colleges and served as chairman of the board of the Arkansas Association of Public Universities. He is vice chair of the American Academic Leadership Institute Board of Directors and serves on the Board of Directors of the National Center for Higher Education Management Systems. He is executive sponsor of AASCU's New Presidents Academy and Emerging Leaders Program. He also serves on the Board of Directors for Goodwill Industries of Arkansas, is a former board member for the Arkansas Sheriffs' Youth Ranches, and was inducted into the Arkansas Boys State Hall of Fame.
The ASU System, based in Little Rock, serves almost 35,000 students annually and includes Arkansas State University, a four-year research institution in Jonesboro with an additional campus in Queretaro, Mexico, and Henderson State University, a four-year institution in Arkadelphia. The system's two-year institutions include ASU-Beebe, with additional campuses in Heber Springs and Searcy; ASU-Mountain Home; ASU-Newport, with additional campuses in Jonesboro and Marked Tree; ASU Mid-South in West Memphis; and ASU Three Rivers in Malvern, with the Saline County Career Technical Campus in Benton. For more information about the ASU System, visit ASUSystem.edu or follow on X at @ASUSystem.
AASCU is a Washington-D.C. based higher education association of 350 public colleges, universities and systems. For more information, visit AASCU.edu.