Chamber of Commerce Honors ASU-Newport Chancellor with 2017 Outstanding Citizen Award
01/26/2018
NEWPORT, Ark. – Arkansas State University-Newport (ASUN) today announced that Chancellor Sandra Massey was awarded the Jackson County 2017 Outstanding Citizen Award by the Newport Area Chamber of Commerce.
The award, presented by chamber director Julie Allen, exemplifies a model citizen – a role model who perfectly conforms to a community's virtues and demands.
During her tenure as ASUN chancellor, the college was named by BestColleges.com as the No. 1 two-year college in Arkansas for two consecutive years. In addition, under Massey's leadership, ASUN received a perfect score card from the university's accreditor, Higher Learning Commission, in a rare feat that few schools achieve. Massey has also been instrumental in the recent $1.8 million solar panel installation, which will cut the university's power consumption by approximately 50 percent and help keep tuition affordable for more students.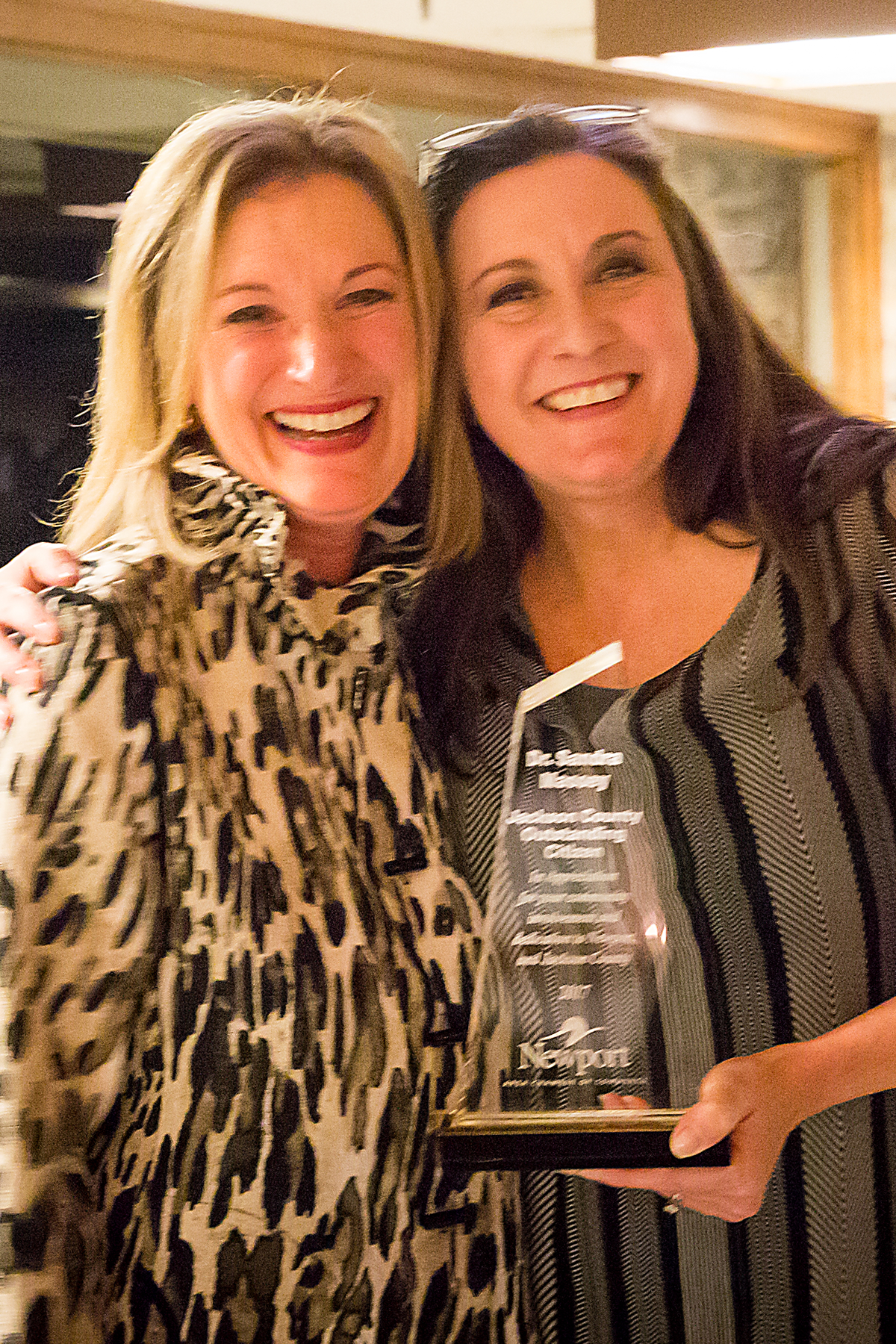 ASU-Newport Chancellor Sandra Massey (left) receives
Jackson County Outstanding Citizen Award from Chamber
of Commerce Director Julie Allen.

Massey is also a highly visible community member involved in such organizations as DRIVE (Downtown Revitalization and Improvement Volunteer Effort); CASA, an organization that helps abused and neglected children in juvenile dependency-neglect proceedings reach safe, permanent homes; PEO (Professional Employer Organizations); the Newport Chamber of Chamber; and Rotary Club of Newport. She is also a commissioner for the Newport Economic Development Commission and serves the board of directors of Arkansas Capital Corporation in Little Rock and the American Association of Community Colleges Diversity Board.

"Dr. Massey is an exceptional leader and advocate for our college and Jackson County," said Dr. Charles Welch, president of the Arkansas State University System. "She has the innate ability to take any situation, even a potentially challenging one, and synthesize it with her unique sense of kindness and calmness to produce an effective process driven result. She is known as a strong mentor, encourager and facilitator to many, and what she has been able to accomplish at ASU-Newport is inspiring."

"On behalf of the Newport Area Chamber of Commerce, I applaud the efforts of Dr. Massey – both as ASUN chancellor and a respected member of our community," Allen said. "Dr. Massey truly 'gets' the connection between college and community and has encouraged broad-based involvement throughout faculty, staff and administrators alike in initiatives which support the Newport community."
Arkansas State University-Newport is a community college with additional campuses in Jonesboro and Marked Tree. Established as a stand-alone, two-year college in 2001, its mission is to provide accessible, affordable, quality education that transforms the lives of students, enriches communities and strengthens the regional economy.