Two Candidates Chosen for ASU-Newport Chancellor Interviews
11/10/2020
NEWPORT, Ark. – Arkansas State University System President Dr. Charles L. Welch announced today that two candidates will interview for the position of chancellor at Arkansas State University-Newport.
The candidates are Dr. Jeff Jochems, retired president of Ozarks Technical Community College-Richwood Valley Campus, and Dr. Johnny Moore, president of Pierpont Community and Technical College. On-campus interviews will be conducted Nov. 18-20.
Three invitations to formally interview on campus were extended after recent meetings Welch conducted with the Chancellor Search Advisory Committee, but one candidate had accepted a position at another institution. The advisory committee, consisting of 11 members representing faculty, staff, students, and community representatives, reviewed more than 50 applications for the position.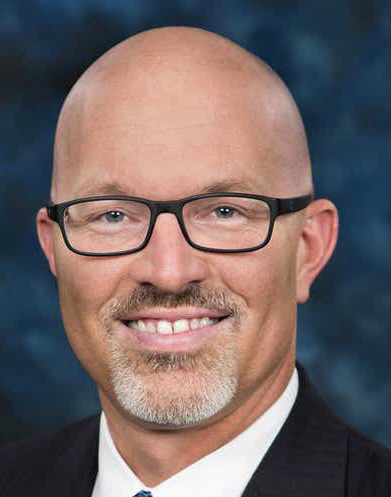 Dr. Jeff Jochems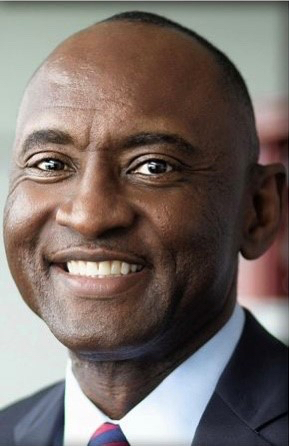 Dr. Johnny Moore
"I am very excited about the quality of the applicant pool we had for this position," Welch said. "This was one of the strongest pools I have encountered in the past decade of hiring chancellors within the ASU System. This is a testament to the strength and reputation of the campus, as well as the many accomplishments of our students, faculty and staff. I appreciate the efforts of our advisory committee through this process and look forward to the upcoming interviews and feedback."
Advisory committee members include Welch, committee chair; Edgar Garcia, student representative; Daniel Adamson, faculty representative; Christopher Hicks, faculty representative; Danyelle Hardaway, staff representative; Mary Harris, staff representative; Veronica Manning, administrative representative; Amanda White, Marked Tree campus representative; Jeff Bookout, Jonesboro campus representative; Jon Chadwell, community representative; Jan Maris, community representative; and Ike Wheeler, search liaison (non-voting).
The candidates will meet with the advisory committee, faculty, staff, students, and community members during scheduled interview sessions. Because of COVID-19 safety precautions, the number of in-person attendees at public forums will be limited and chosen through a random lottery. The forums will be available by live streams and will allow for remote questions.
Individuals attending the interview sessions will have an opportunity to submit feedback regarding each candidate to the advisory committee. Following the final interview, the advisory committee will meet to discuss the candidates and provide feedback to Welch.
Welch said he hopes to appoint a new chancellor by the end of the calendar year, when current Chancellor Sandra Massey will retire after seven years of service. The position and related information are posted on the ASU-Newport website at https://www.asun.edu/chancellor-search. Applications will be accepted and reviewed until the position is filled.
Established as a stand-alone, two-year college in 2001, ASU-Newport enrolls more than 2,000 students each fall with the mission of providing an accessible, affordable, quality education that transforms the lives of students, enriches communities and strengthens the regional economy. With campus locations in Newport, Jonesboro and Marked Tree, ASU-Newport offers a wide range of educational opportunities including Associate of Arts, Associate of Science and Associate of Applied Science degrees, technical certificates, certificates of proficiency and lifelong learning opportunities. More information about ASU-Newport can be found at http://www.asun.edu
The ASU System, based in Little Rock, serves almost 34,000 students annually on campuses in Arkansas and Queretaro, Mexico, and globally online with a total operating budget of $280 million. The ASU System includes Arkansas State University, a four-year Carnegie R2 Doctoral research institution in Jonesboro with degree centers in Beebe, Mountain Home, Blytheville, Forrest City, and West Memphis. Arkansas State University Campus Queretaro opened in September 2017. The system's two-year college institutions include ASU-Beebe, with additional campuses in Heber Springs and Searcy and an instructional site at Little Rock Air Force Base; ASU-Newport, with additional campuses in Jonesboro and Marked Tree; ASU-Mountain Home; ASU Mid-South in West Memphis; and ASU Three Rivers in Malvern. Henderson State University, a four-year institution in Arkadelphia, is expected to join the system in January 2021.
FINALISTS BIOS
Dr. Jeff Jochems
Dr. Jochems retired as president of Ozarks Technical Community College-Richwood Valley Campus in Nixa, Mo., in June. He previously served in various roles with Ozarks Technical Community College in Springfield, Mo. From 1991-2011.
He received an Associate of Science degree in business at Pratt Community College, a Bachelor of Business Administration in management at Washburn University, a Master of Science in higher education-student personnel at the University of Kansas and a Doctor of Education in higher education leadership at the University of Arkansas.
Dr. Johnny Moore
Dr. Moore has served as president of Pierpont Community and Technical College in Fairmont, W.Va., since April 2016. He was president and CEO of Philander Smith College in Little Rock from 2012-2014.
He received a Bachelor of Science in mathematics at Philander Smith College, a Master of Science in mathematics at Arkansas State University and a Doctor of Philosophy in mathematics education at Florida Institute of Technology.